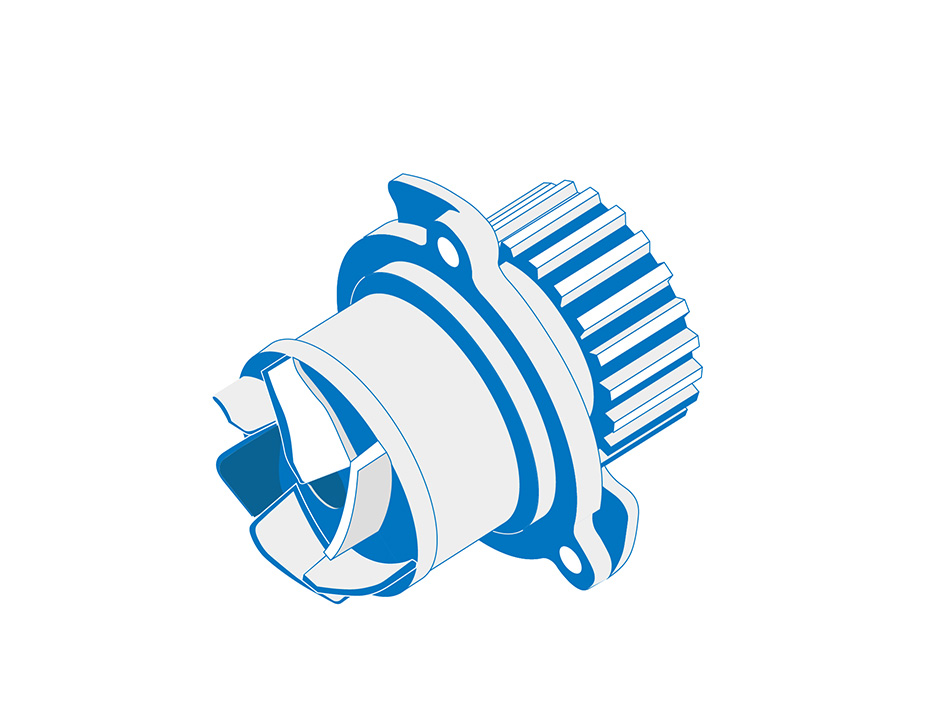 Solutions
Motor and pumps are key components in automotive applications, whether they are used in electric-powered or fuel-driven vehicles. Various areas of the vehicle, such as the body, chassis, and electric bearings, rely on motor pumps to function properly.
PANJIT offers a wide range of discrete product portfolios that are AEC-Q101 qualified, providing customers with a variety of options to meet their specific needs. We also continuously develop low thermal resistance package and wettable flank package products for the market.
With the increasing trend of electronification in automobiles, sections of the vehicle that were once controlled by traditional machinery are gradually transitioning to microelectronics control. This includes the implementation of electric memory car seats, computer-controlled battery cooling fans, and automatic sensor drives for wipers. As the demand for motor pumps in cars gradually increases, more electricity is needed. This leads to the implantation of 12V and 48V power systems in the vehicle, which can result in an increase in carbon dioxide emissions (CO2). However, as environmental awareness and stricter regulations increase, the popularity of brushless motors (BLDC) is also increasing to meet the demand for more environmentally friendly options.
System Block Diagram
Touch to explore related products
Use Ctrl/Command + scroll to zoom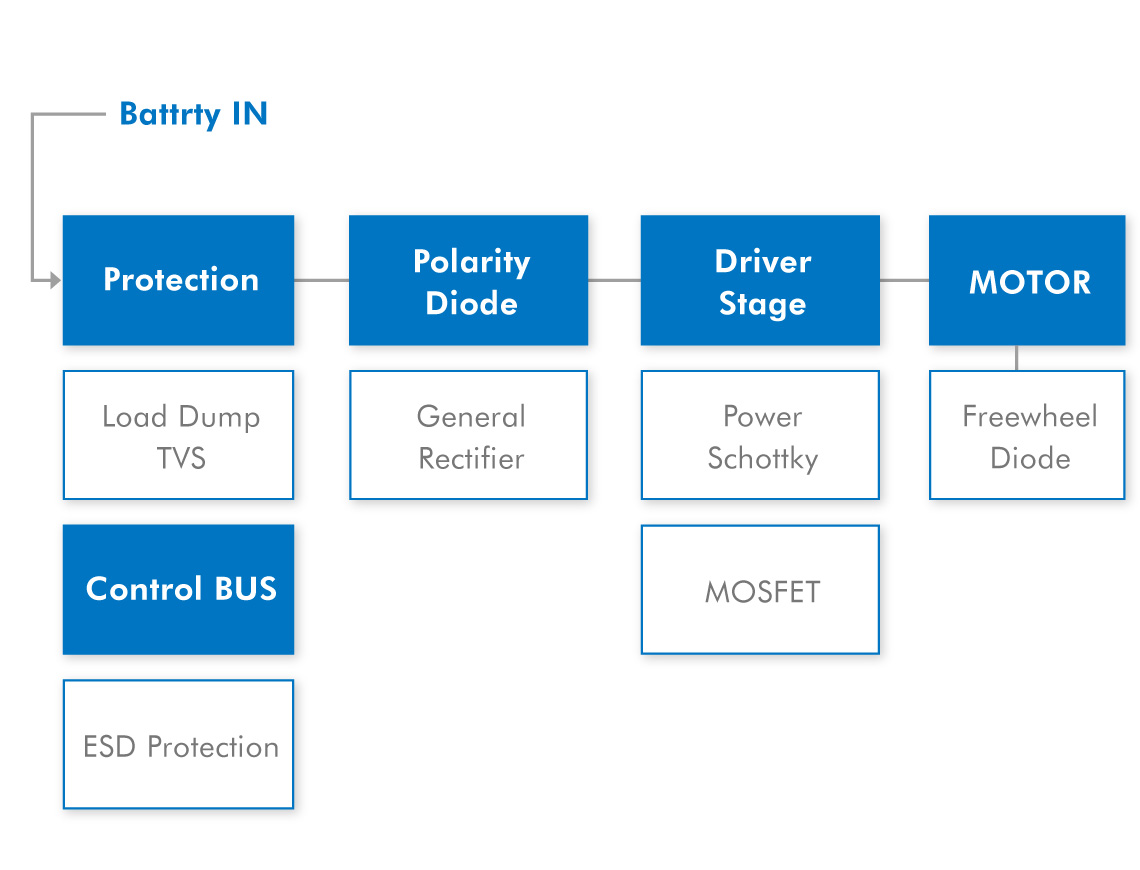 Recommended Devices
data loading