Quality, Hazardous Substance Management Policy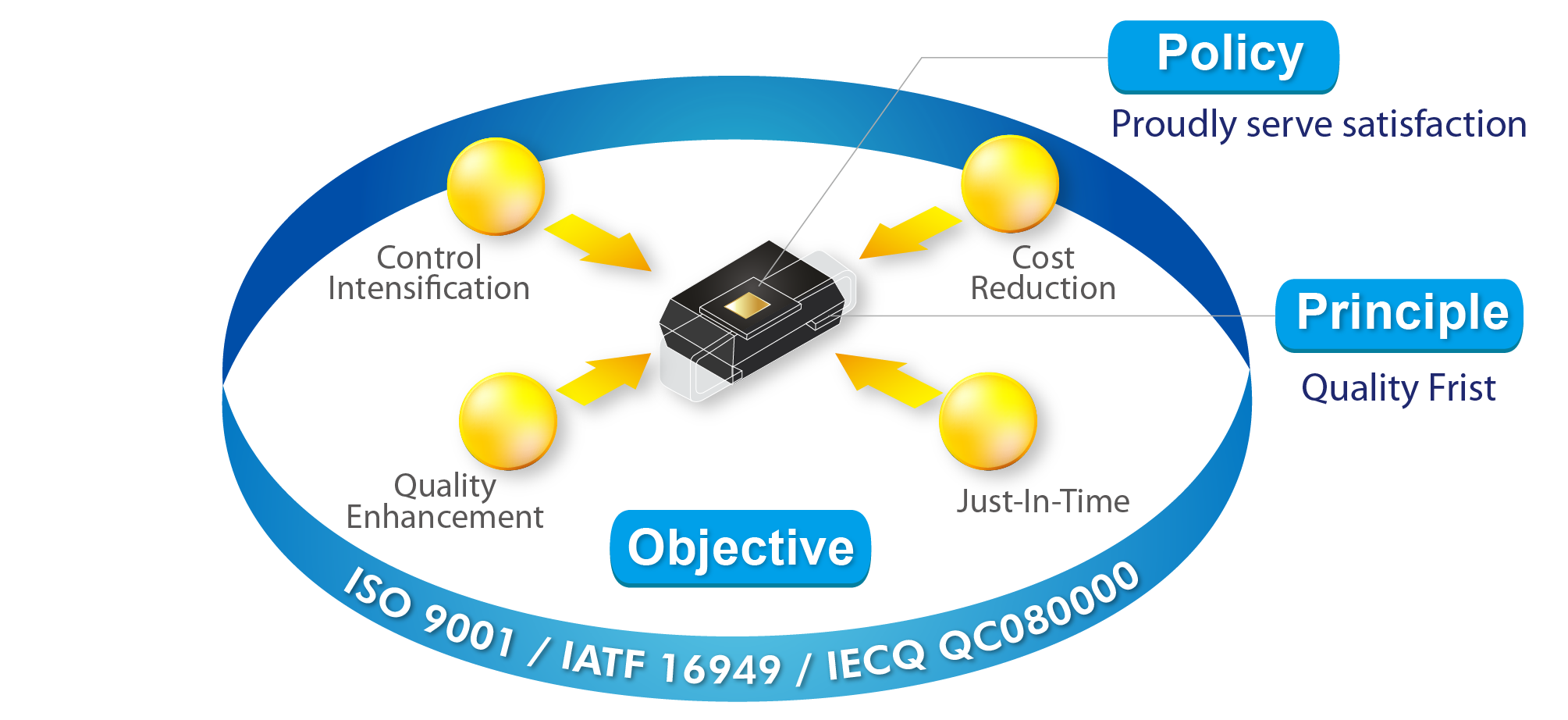 Quality & hazardous substance management policies and objectives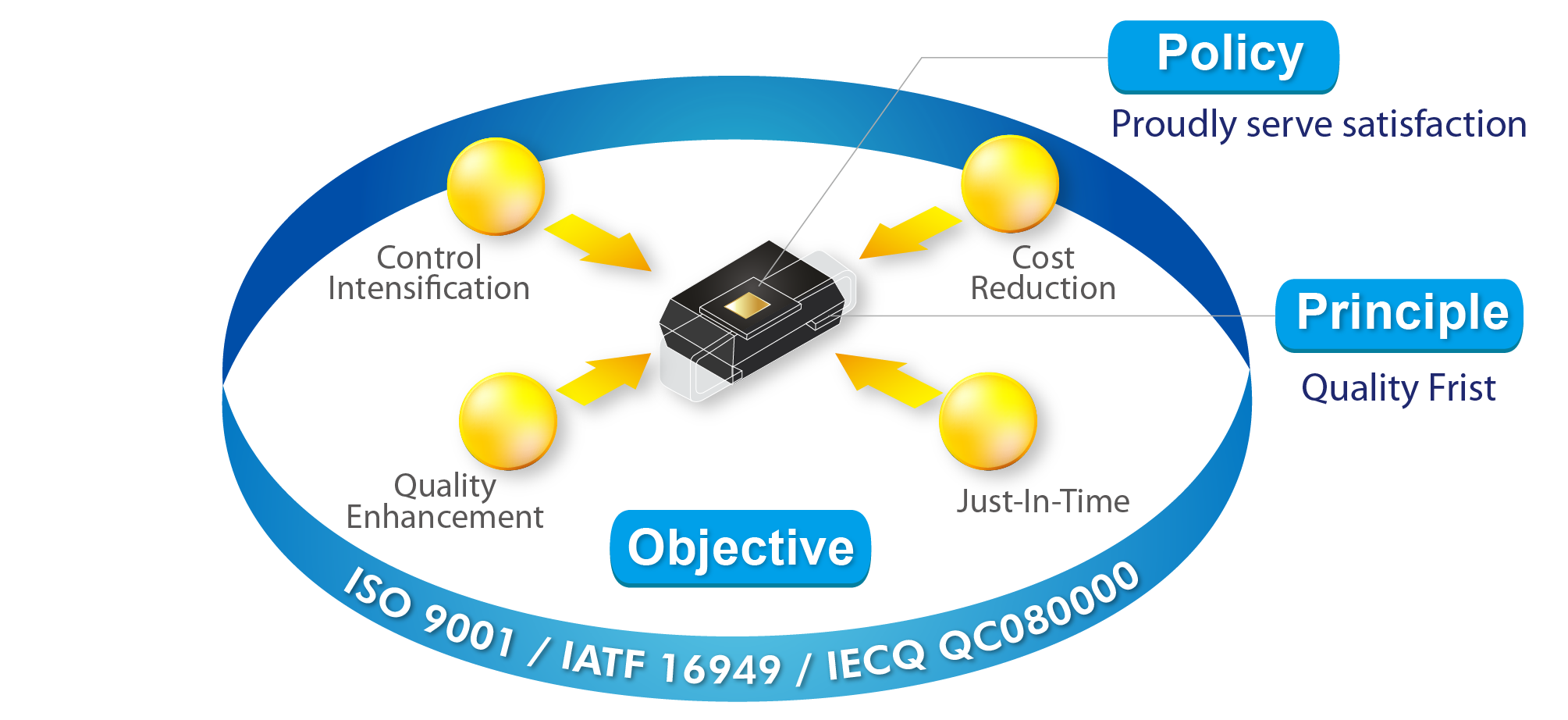 It is hoped that quality demonstrated by PANJIT renders satisfying customers and the satisfaction reaches inside PANJIT, making all employees feel proud working for PANJIT.
Our quality policy is like the core of our chip; it surrounds the center of the corporation and stacks up the idea of "Quality First." They are linked to each other. Finally, the compound serves as our quality objective to bind it all together.
The quality policy, quality principle, and quality objective combine and become the product image so that each employee, while handling each product, thinks of the Company's quality policy, principle, and objective.

✔ Quality policy: Proudly serve satisfaction
✔ Quality principle: Quality First
✔ Quality objective: Control intensification, cost reduction, quality enhancement, and just-in-time
Quality System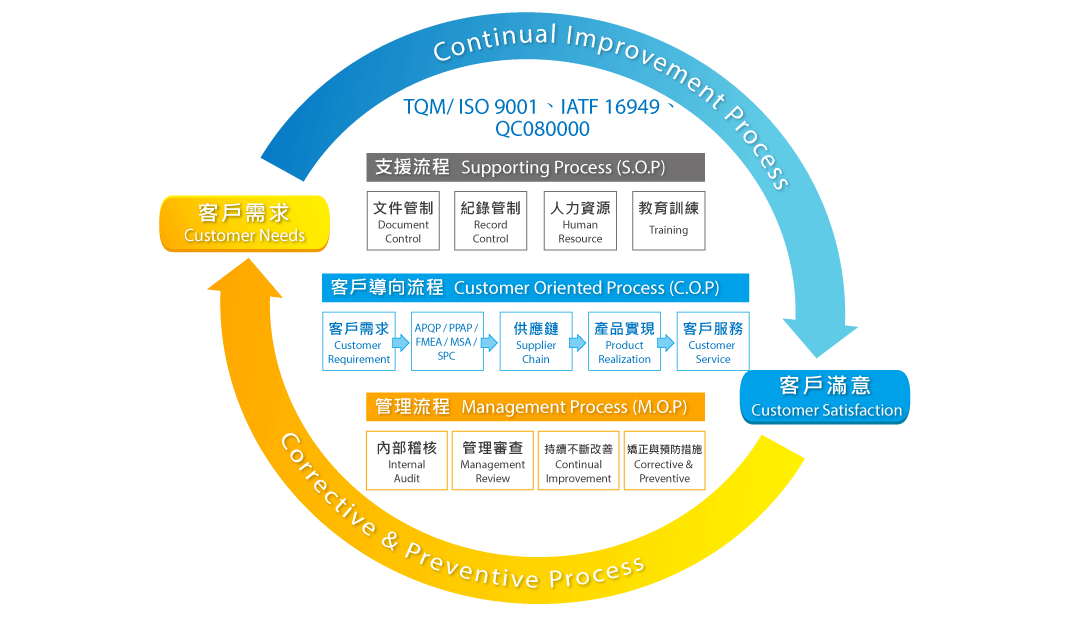 Continual Improvement & Corrective and Preventive Process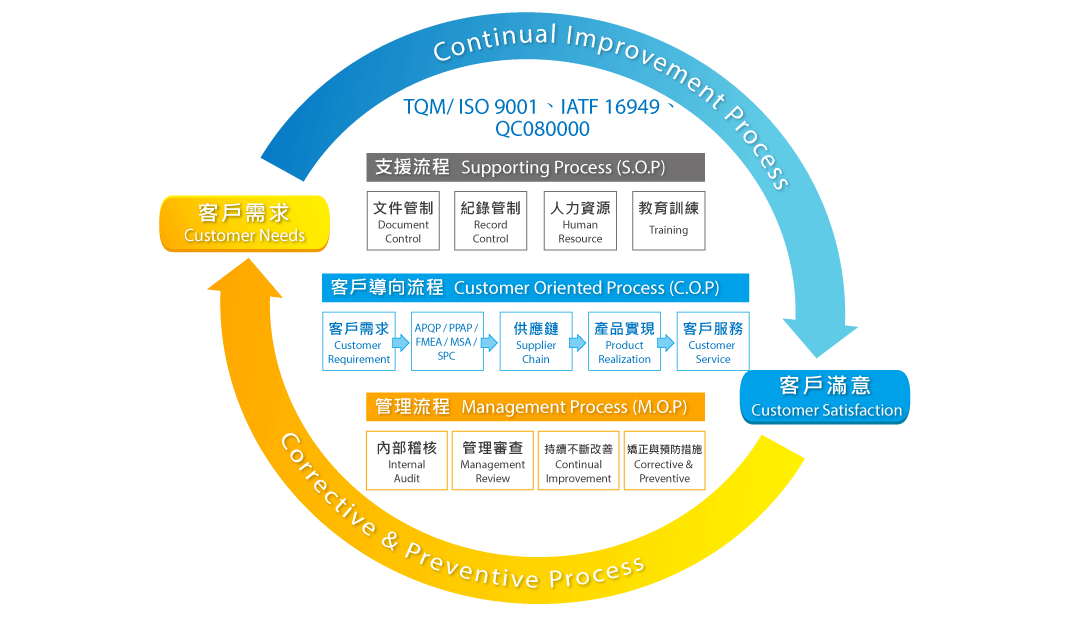 The whole company builds on the Total Quality Management (TQM) train of thought and adopts the IATF16949 approach.

We have the customer-oriented process (COP), the support-oriented process (SOP), and the management-oriented process (MOP).
Customer Oriented Process-COP: Both the input and output are processes related to customers. The process starts with customer requirements to fulfill customer needs. It is the focus of the IATF requirements.

Supporting Process-SP: Each main process is accompanied by one or multiple supportive processes. Documentation/record control, human resources, educational training, etc.
Management Process-MP: It is the process where the organizational or quality system is managed, such as internal audits, management review, correction and prevention, continuous improvement, among others.
Quality Milestone
1997

QS9000

2001

ISO14001

2006

ISO9001 TS16949

2008

IECQ QC080000

2009

OHSAS18001

2013

SA80000

2017

ESD S20.20

2018

IATF16949
Green Product Compliance Declaration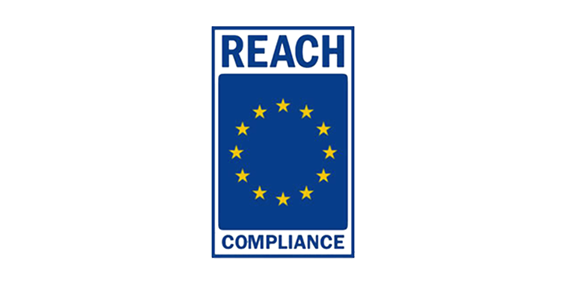 REACH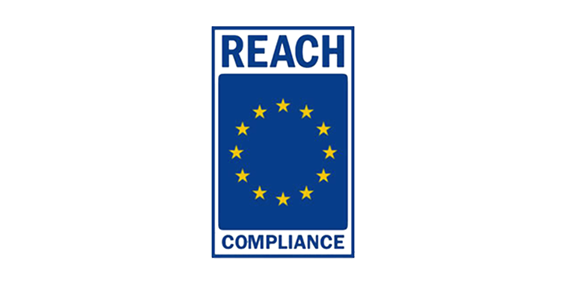 REACH is a European Community Safety Regulation covering the registration, evaluation, authorization and restriction of chemicals. As of June 1, 2007, substances of high concern that are imported into the EU may require authorization. Manufacturers and importers must register with the European Chemicals Agency (ECHA) for goods imported into the EU with an annual import volume of more than 1 ton (including 1 ton). If substances imported into the EU are classified as Substances of Very High Concern (SVHC), they will require authorization. If there is any more than 0.1% of SVHC and the annual import of the substance exceeds 1 ton, the EU manufacturer or importer must notify the European Chemicals Agency (ECHA).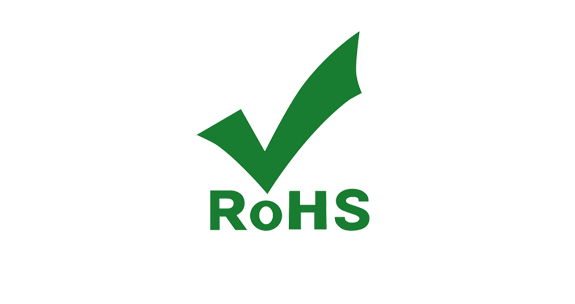 RoHS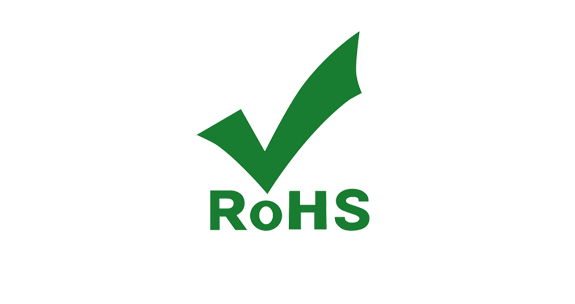 RoHS stands for Restriction of Hazardous Substances, and impacts the entire electronics industry and many electrical products as well. The original RoHS, also known as Directive 2002/95/EC, originated in the European Union in 2002 and restricts the use of six hazardous materials found in electrical and electronic products. All applicable products in the EU market since July 1, 2006 must pass RoHS compliance.

Directive 2011/65/EU was published in 2011 by the EU, which is known as RoHS-Recast or RoHS 2. RoHS 2 includes a CE-marking directive, with RoHS compliance now being required for CE marking of products. RoHS 2 also added Categories 8 and 9, and has additional compliance recordkeeping requirements.Directive 2015/863 is known as RoHS 3. RoHS 3 adds four additional restricted substances (phthalates) to the list of six. RoHS 3 Deadline is 22 July 2019.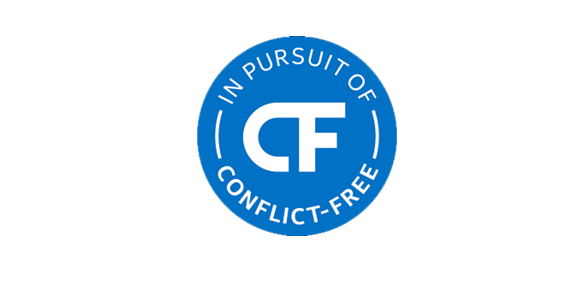 Conflict-Free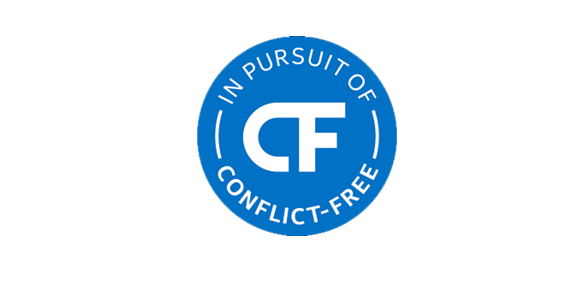 In August 2012, the United States Securities and Exchange Commission (SEC) issued its final rules regarding Conflict Minerals (known as '3TG' – Tantalum, Tin, Tungsten and Gold) as defined in and required by section 1502 of the Dodd-Frank Wall Street Reform and Consumer Protection Act (the Act). As a result, many companies are now focusing on whether and to what extent their products contain Conflict Minerals and whether such Conflict Minerals come from the Democratic Republic of Congo and the adjoining countries named in the Act.