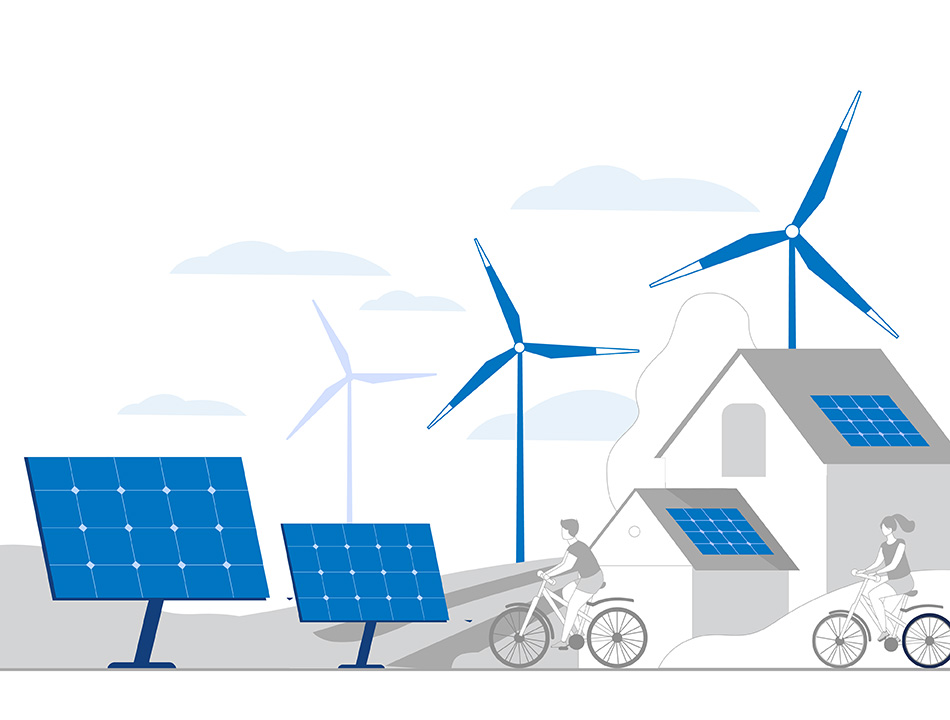 Solutions
Climate change is a long-term issue that society is facing. Moreover, the cause of global warming is related to the long-term energy consumption of traditional industrialization, which results in the emission of large amounts of CO2 into the atmosphere. To reduce the emission of CO2, it is important to find ways to reduce the consumption of traditional energy. One way to do this is to combine conventional power-generating systems with renewable energy systems. This can reduce CO2 emissions and meet the energy demands of the market. At the same time, the need for renewable energy is also driving technological innovation in energy storage technology.
PANJIT develops high-power, high-efficiency products for renewable energy systems to reduce carbon emissions.
Solar power is an emerging renewable energy source with challenges to overcome in order to become a reliable and stable energy source, these challenges depend on a variety of factors such as climate, location, and the solar array itself. Solar power generates direct current (DC), which needs to be converted into alternating current (AC) in order to input stable energy into the grid. A PV inverter is a device that converts DC into AC, and its power range is based on the different install conditions, from watts to mega kilowatts. High-power devices are required to use in PV inverters due to the power range and the severe operating temperatures condition. Therefore, PANJIT continues to develop and launch high-efficiency and high-power products such as SiC products into the market.
System Block Diagram
Touch to explore related products
Use Ctrl/Command + scroll to zoom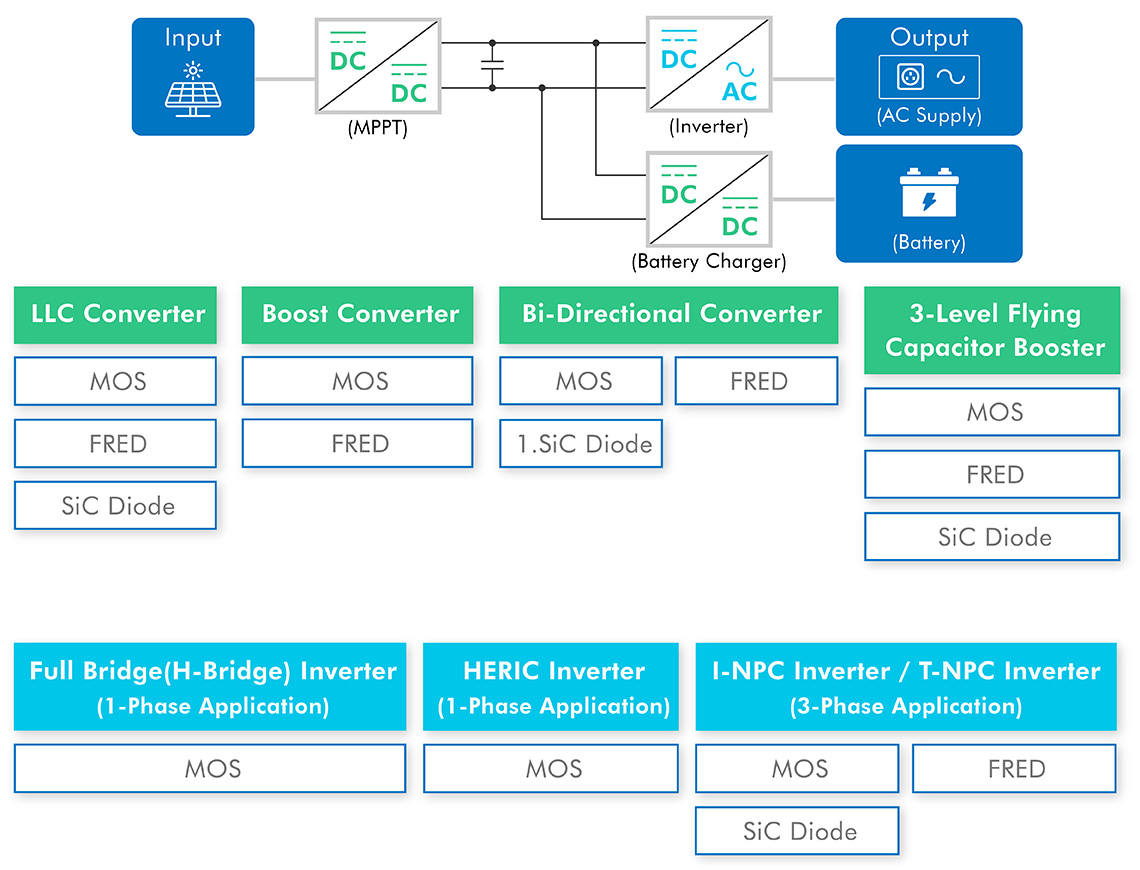 Recommended Devices
data loading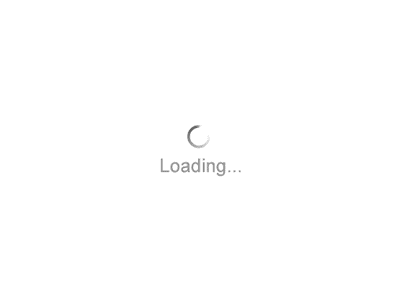 Document
Flyer

Exhibition PCIM 2023 PV Inverter Solutions_Flyer_en

learn more