PANJIT launches new, robust, and space-efficient TO-277C package
Ideal for automotive, industrial, consumer and communication applications with space-saving designs and better thermal performance.
PANJIT International Inc. launches a new package – TO-277C in the market, which is featured with low profile, high heat dissipation capability and applicable to various products such as Schottky, Zener, TVS, and Rectifiers. Because it is also available with AEC-Q101 qualification options, it is highly recommended package for the automotive, industrial, consumer and communication fields.

The TO-277C package is an option to replace DPAK and SMC package as it saves 40-60% of the space and increases the circuit design flexibility and stability. It also helps improve the performance and quality of the application, since it allows smaller thermal resistance.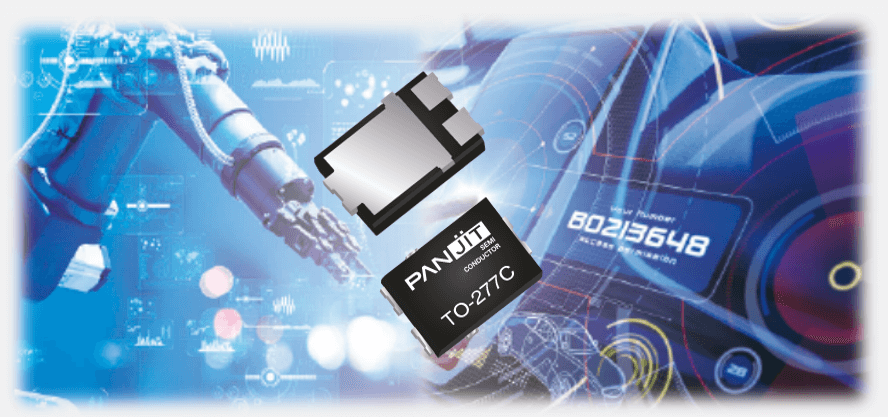 Package Feature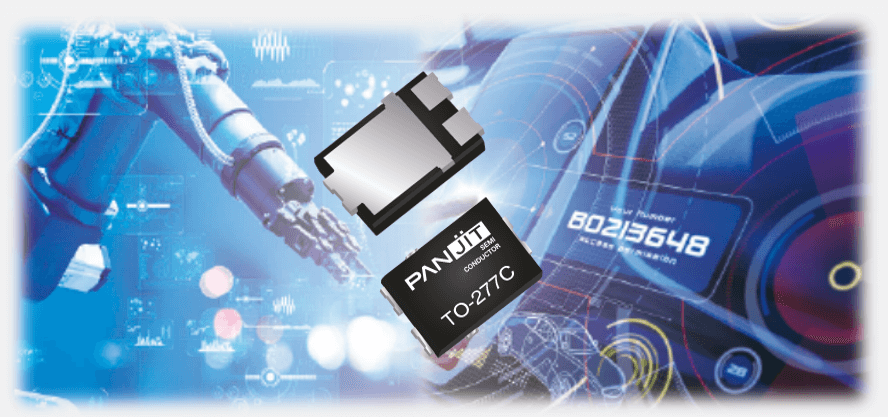 - Smaller package size (4.6mm x 6.1mm x 1.1mm)
- Ultra thin profile package for space constrained utilization
- Easy pick and place package suitable for automated handling
- Pb-free, Halogen-free, and RoHS compliant
- Low thermal resistance
- Meets MSL level 1, per J-STD-020
- High temperature soldering : 260°C/10 seconds at terminals
- Wave and reflow solderable
- AEC-Q101 qualified available

Space-efficient Dimension Design

- Small, thin and light design
- Portfolio extensions planned
- Replacements for previous-generation DPAK & SMC packaged devices
- TO-277C package with low profile of 1.1 mm typical –– 50 % lower profile, 39 % and 56% smaller footprint than traditional SMC and DPAK package respectively.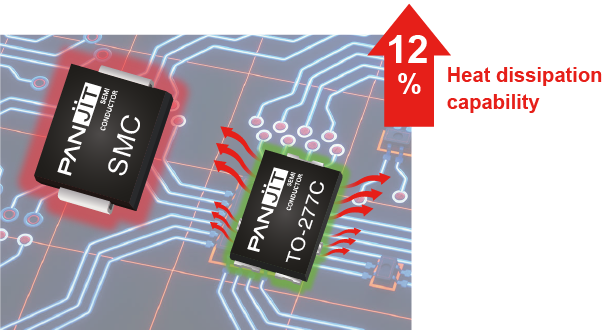 Typical Thermal Resistance Comparison of TO-277C and SMC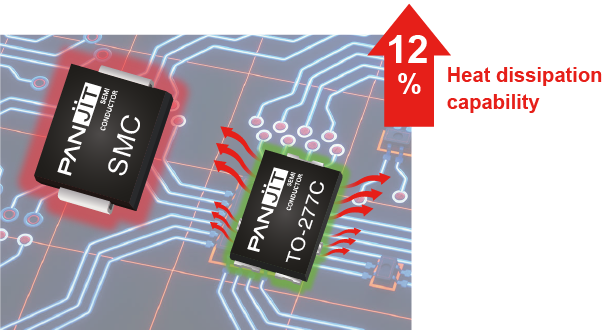 The temperature of the package device can be lower as the heat dissipation capability of TO-277C can be optimized by 12%.