PANJIT meet you at electronica India 2018

PANJIT Semiconductor will exhibit its products and solutions at electronic India 2018 from September 26th (Wed.) through the 28th (Fri.), to be held in Bangalore, India.

PANJIT International Inc. (TSE: 2481) will showcase its latest recommended devices at electronica India, the international trade fair for electronic components, systems, applications, and solutions in Bangalore, from Sep. 26 – 28, 2018 (Hall 4, Booth ED25).

Highlights include our product such as MOSFETs, ultra low IR H type Schottky, Load dump TVS devices for 12V and 24V automotive power system, FRED devices for DC EV charging, while applications contain UPS, On-board charger, EV charging and BMS for the industrial and automotive market. With its wide range of product categories such as MOSFET, Schottky, Protection devices, Rectifiers, and Power BJT, PANJIT is able to offer customers a comprehensive product portfolio that will enable customers to improve and enhance the circuit design of various applications.

Moreover, visitors will have chance to connect with our experts in this event, get inspired by our exhibits and explore our demos to find out our products and technologies accord with your design in different application fields. Visit PANJIT's booth and explore our demonstrations to see how PANJIT's solutions can help make your applications better.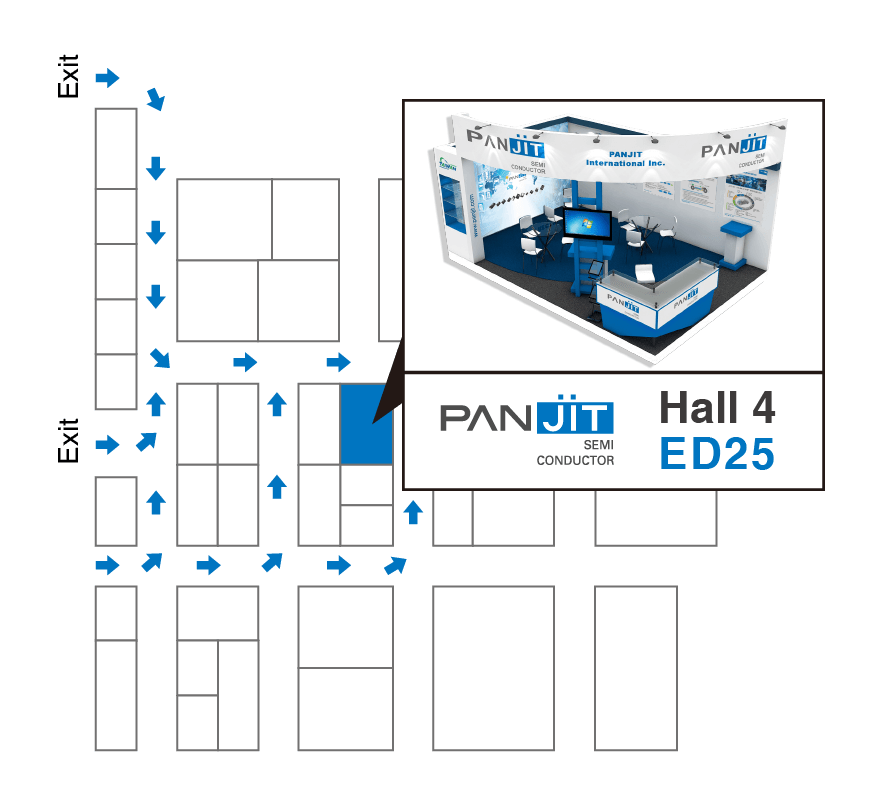 We are excited to be an exhibitor for this time! We will share our latest developments in Discretes and MOSFETs devices, for Automotive, Industrial and other applications.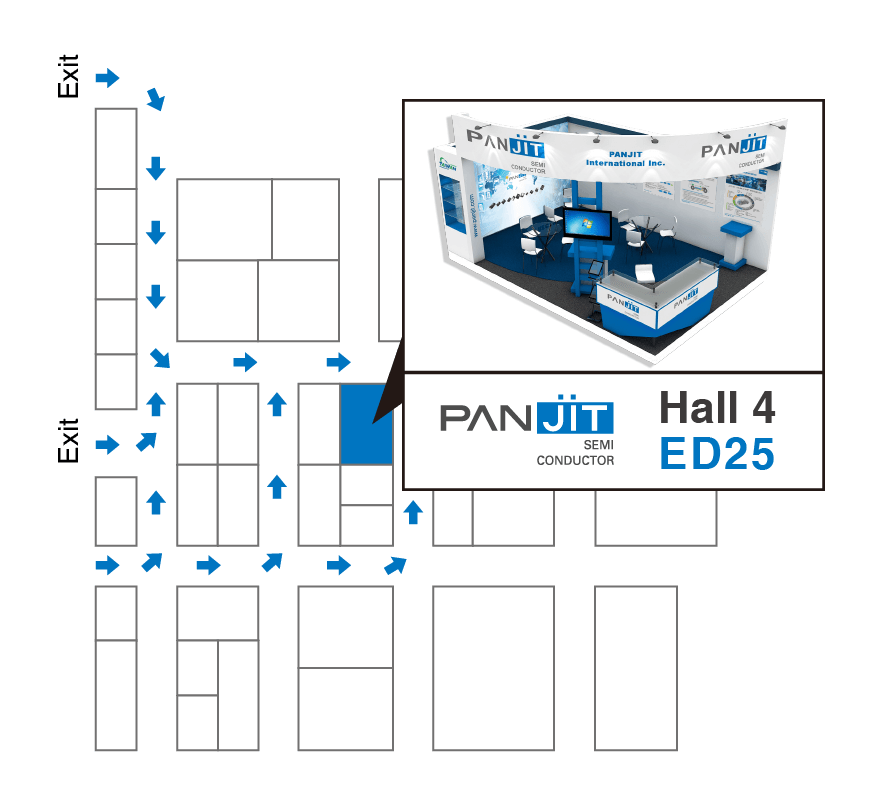 Date: Sep. 26th – 28th, 2018

Booth Number: ED25 (Hall 4)

Venue: Bangalore International Exhibition Centre (BIEC), Bangalore, India