PANJIT Launches New 600V/650V Super Junction MOSFET Series.

Enabling high power system efficiency and outstanding product reliability for Power Supply Units (PSU)

PANJIT launches its first generation Super Junction (SJ) MOSFET suitable for various topologies of DC-DC converter and Power Factor Correction (PFC) circuits while providing easy and efficient design solution. The newly-launched SJ MOSFET is targeted for utilization on Power Supply Units (PSU). A PSU is the power conversion system such as AC-DC or DC-DC converters, which are widely used in commercial and industrial systems. Applying Multi Epi Layer technology to the Super Junction MOSFET wafers could help decrease the power loss, which enables the SJ MOSFET applying on higher power system; thus, PANJIT's new generation SJ MOSFETs is target to use on power system such as communication, data center, computing power supply, PD charger/adapter for home appliance and game console, etc.

Furthermore, the key characteristics for PANJIT's SJ MOSFET are excellent di/dt, ruggedness of the body diode and optimized switching performance for achieving great EMI performance. Thanks to these outstanding characteristics, the design will allow systems to take advantage of a longer lifetime and easy-design with PANJIT's SJ MOSFETs. PANJIT's SJ MOSFETs with voltage from 600V to 650V, assembled in ITO-220AB-F.TO-220AB-L and TO-252AA packages are the ideal solution for Power Supply Units.

For more Super Junction MOSFET detailed information, including product specs and materials, please visit the following link to download.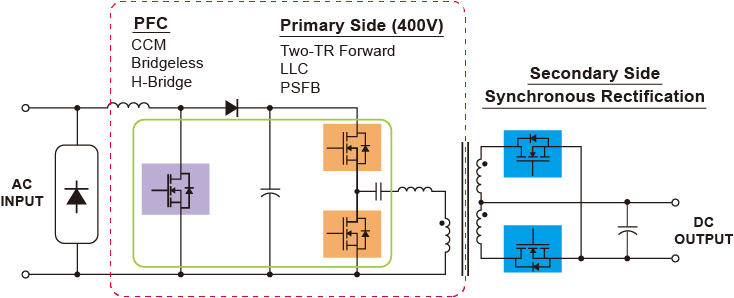 PSU Block Diagram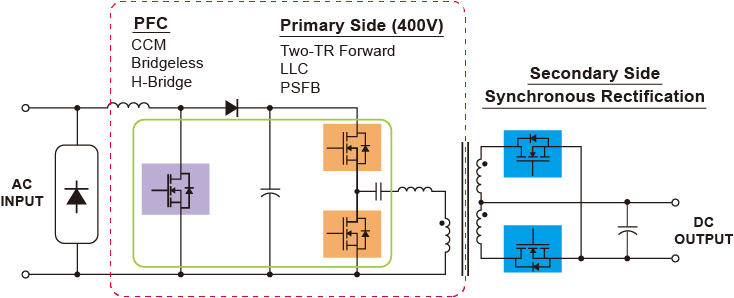 Super Junction MOSFETs for PSU Block Circuit
◆ PFC circuit for AC/DC converter
◆ Primary side switching for DC/DC converter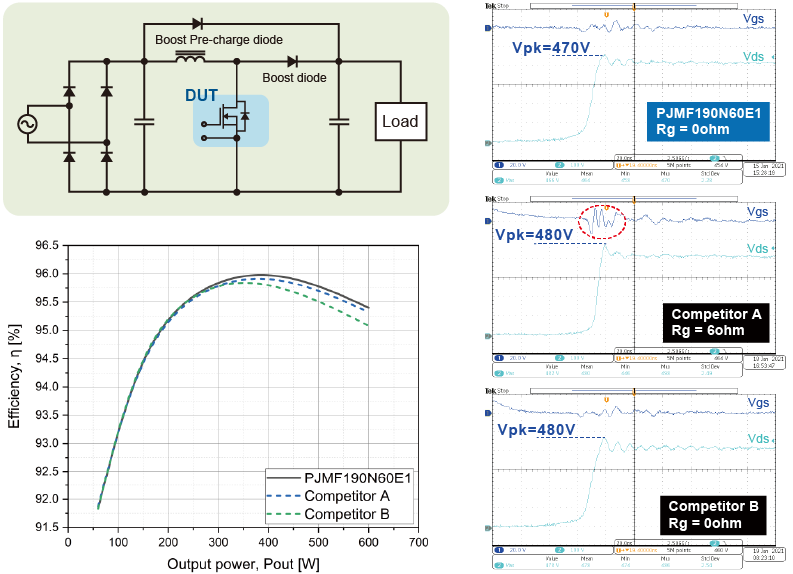 System Evaluation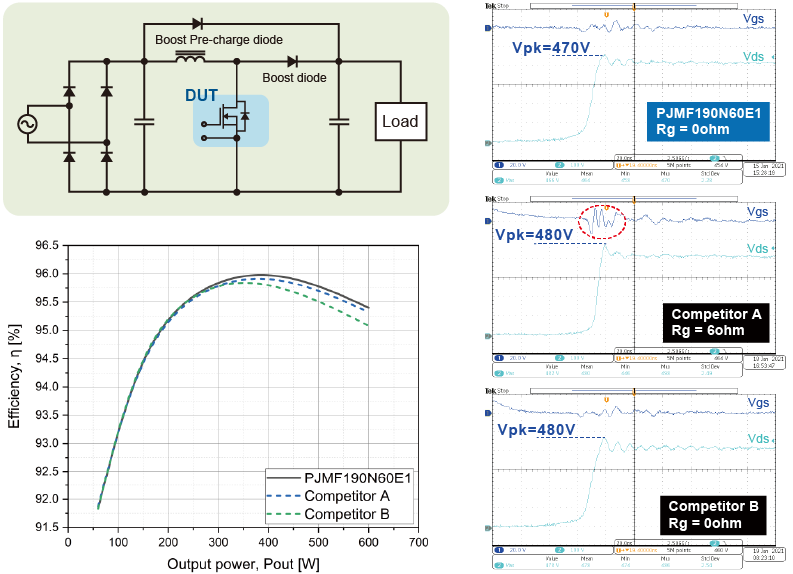 (600W CCM PFC, Vin = 110Vac/60Hz, Vout = 400V, Fsw = 65kHz with voltage spike < (BV*80%)

Robustness Capability of Body diode maximum di/dt

Body diode di/dt test @ IF = 10A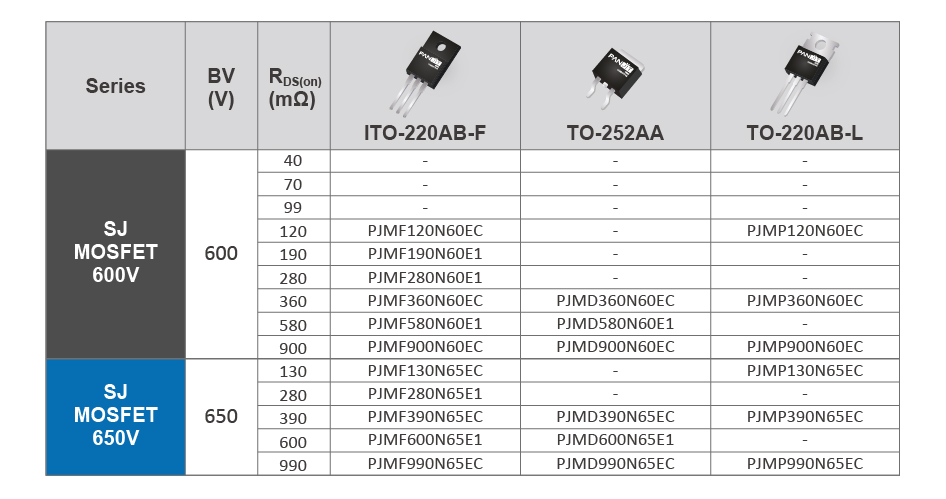 Super Junction MOSFET Devices Line-Up